Where to Network in London
by Cheryl Laidlaw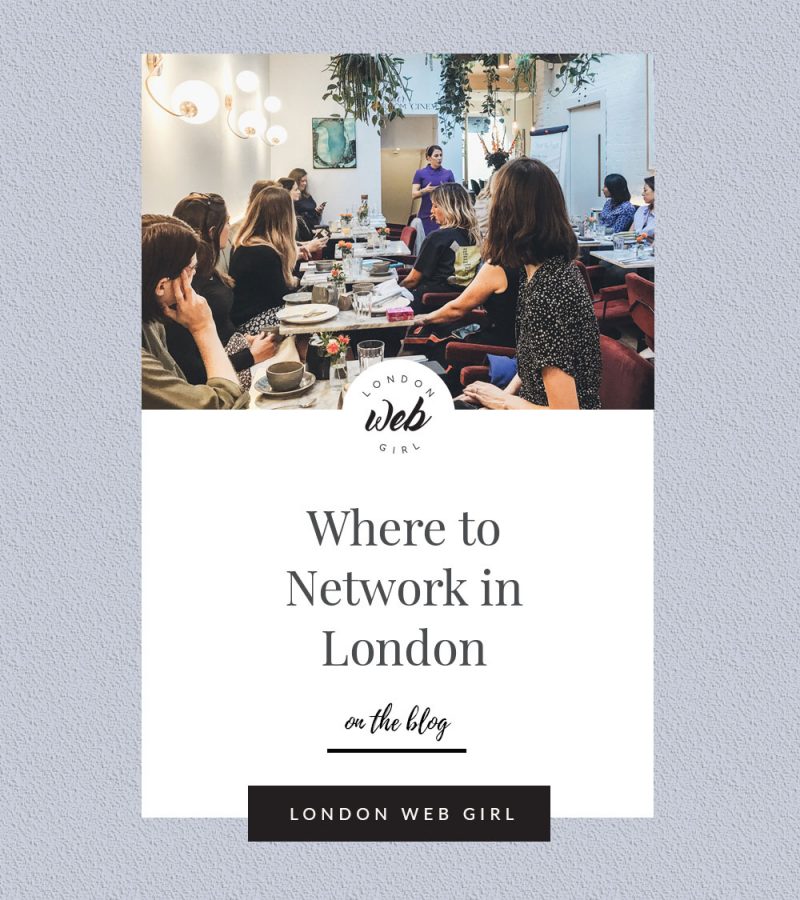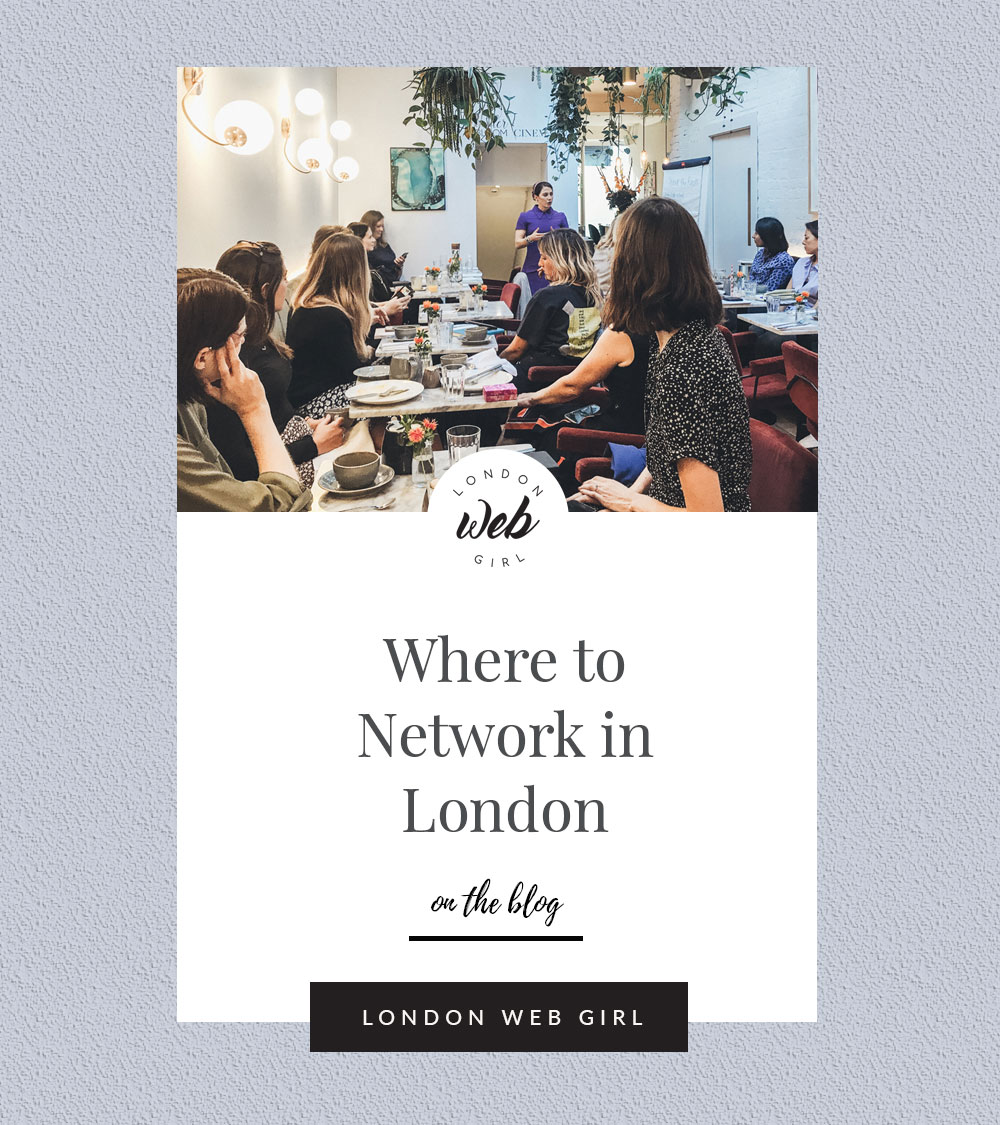 Network in London
I get a few emails per month asking me about the networking groups that I attend. I am known for doing a lot of networking and the 'Work the Room' video series I co-host with Liz Robins (also a serial networker) has given us a greater knowledge of where to go as we set out to find the best networking events in London, to check it out, head over to YouTube and type in Work the Room or click here. We've been to some fantastic events and some… not so fantastic events (to put it politely). Every time, I'm asked 'where to go?' I jot down a few in email and send it back to them. So, as I have this list of places to network, it's about time I publish them for you to take a look.
Sister Snog
At the top of my list (not that its in any order) is Sister Snog. I've been a member of this amazing supportive group of women for 9 years. It is a membership only group that holds a Lunch and Breakfast once per month and a workshop once per quarter. All of the meetings are business focused that get you thinking about how to grow and shape your business. You have to be running your business for longer than 2 years and the founders (Annie and Hela) interview you to see if you would make a great Sister. This might sound like a very strict process but Annie and Hela want to make sure they have the best members for the group with the best intentions. They are superb at it.
What I like most about this group: no one will be as supportive as a sister #Cheerleaders
If you like the sounds of this sisterhood, check out their website for more information, or if you would like an introduction, give me a shout in the comments below and I'll make the introduction.
Athena

I also have been a member of Athena back in 2011 for a couple of years. They have many groups over London and Internationally. You may attend up to 2 times before committing to join. It's a lunch once per month where you will have a 60 second pitch that gives you a chance to tell the other women in the group what you do, how you can help them and who you are looking for. If you are time poor and at the beginning of your business journey then this group might be a great option for you to dip your toe into networking.
What I like most about this group: its once per month.
Contacts and Cocktails
Now, if you want to make contacts and love cocktails then this network of people is fantastic! This isn't a membership-based network, so you can attend as much or as a little as you like. My friend Jo James runs the event and Jo is always full of energy, even when you are not. This event is usually once per month (Not forgetting Contacts and Cuisine) and Jo makes the intros for you. So if you are feeling anxious about networking, new to networking or actually you just want sit back whist Jo does the intros for you, then this is networking group is always a great choice.
What I like most about this group: Jo makes the intros for you #Winning
If you like the sounds of contacts and cocktails, check out the website for more information: https://www.amberlife.com/london-networking-contacts-cocktails/
Lady Val – (For women who work not 'ladies who lunch')
This is another networking group for women in business and is held by monthly at Browns, Covent Garden over lunch. Lady Val has great speakers from all walks of life that inspire, and give you nuggets to help grow your business. Lady Val has no joining fee and you are eligible to attend if you are a business executive, senior partner or business owner. This event has a business card culture so bring them a long as you will be swapping cards.
Lady Val's Motto: "There's a special place in hell for women who don't help other women"
What I like most about this group: The speakers are very high quality.
WIBN (The Women in Business Network)
Like Athena WIBN is a lunch once per month for women who wish to gain new business opportunities through word of mouth. The WIBN Membership is open to both business owners and employed women who want to broaden their network. WIBN have a 60 second pitch to give their members a chance to tell the other members of the group what they do and how they can help them. Once again if you are new to networking or don't have much time to commit, this group would be a great choice.
What I like most about this group: Once per month
EAGB (Executives Association of Great Britain)
I attended this event recently and we (Liz and I) were very pleasantly surprised by how inviting this group of people were. I was introduced to everyone and was made to feel very welcome. The EAGB meets on the second Thursday of every month for a reception lunch, and to hear from a guest speaker.  They start the meeting with Mikado Experience, a guided networking session from an outside trainer or mentor followed by a drinks reception and Lunch. I found the meeting to be very helpful and commutative which had a positive vibe. The meetings are for members but you can attend twice before joining.
What I like most about this group: Commutative feel
Nockolds Solicitors
I attend the networking events of 'Nockolds Solicitors' who hold great 'Women in Business' events. No membership is needed; you just need to be on their mailing list. They hold random fun events once per quarter. The last one I attended was on a boat, on the Thames! Everyone is really friendly and I'm looking forward to attending the next event. You can follow their Eventbrite page to get notifications.
What I like most about this group: Really friendly
Urbano

The Urbano Network has a wide variety of hosted events each week, from speaker breakfasts to seminars and workshops, networking dinners and lunches. No week is the same and its jammed packed, full of options to cover all diary options. You can attend up to 2 meetings before making a decision to join the membership. Urbano even has industry events which is vastly beneficial. I would suggest going along to see how you like it.
What I like most about this group: Variety
BNI
Love it or hate it, there is a place for BNI in most businesses. BNI is a strict weekly breakfast meeting that starts at 7am. There is a business attendee from each sector; one plumber, one IFA, one mortgage broker etc… There can only be one person from each category. You are strongly encouraged to bring referrals and stay loyal to the members of the group. You can also extend your networking skills by attending training and workshops that BNI put on for their members. BNI will help you with your presentation skills, how to find referrals and much much more. I was a member of BNI for 5 years at the beginning of my career and although the commitment seems to be a lot, it was worth my time.
What I like most about this group: Structure
So there it is… my short list of networking groups that you can attend if you live or work in London. There are many more events that I can add to this list and I'm currently making it my mission to get around them all with the Work the Room YouTube channel but if I have missed out an networking event that you feel needs to be on this list, then please do add your event details in the comments below or invite me to one of your events. I really hope this has helped you to decide which event is right for you and your business. Its great to meet new people face to face!
lots of love