Black Friday Tech Deals 2018
by Cheryl Laidlaw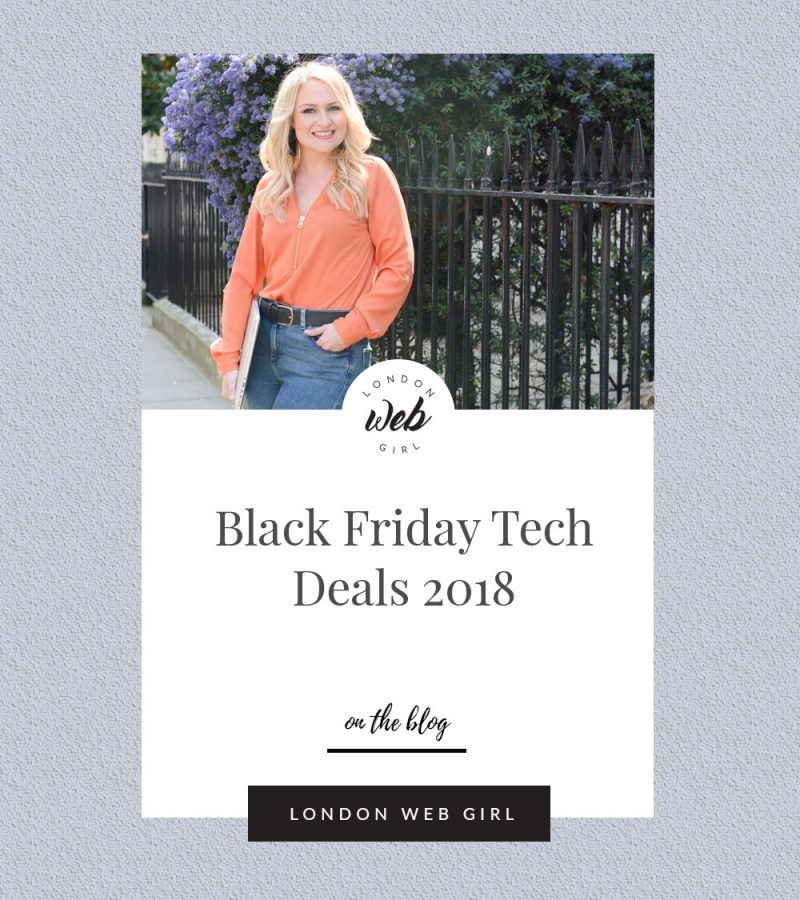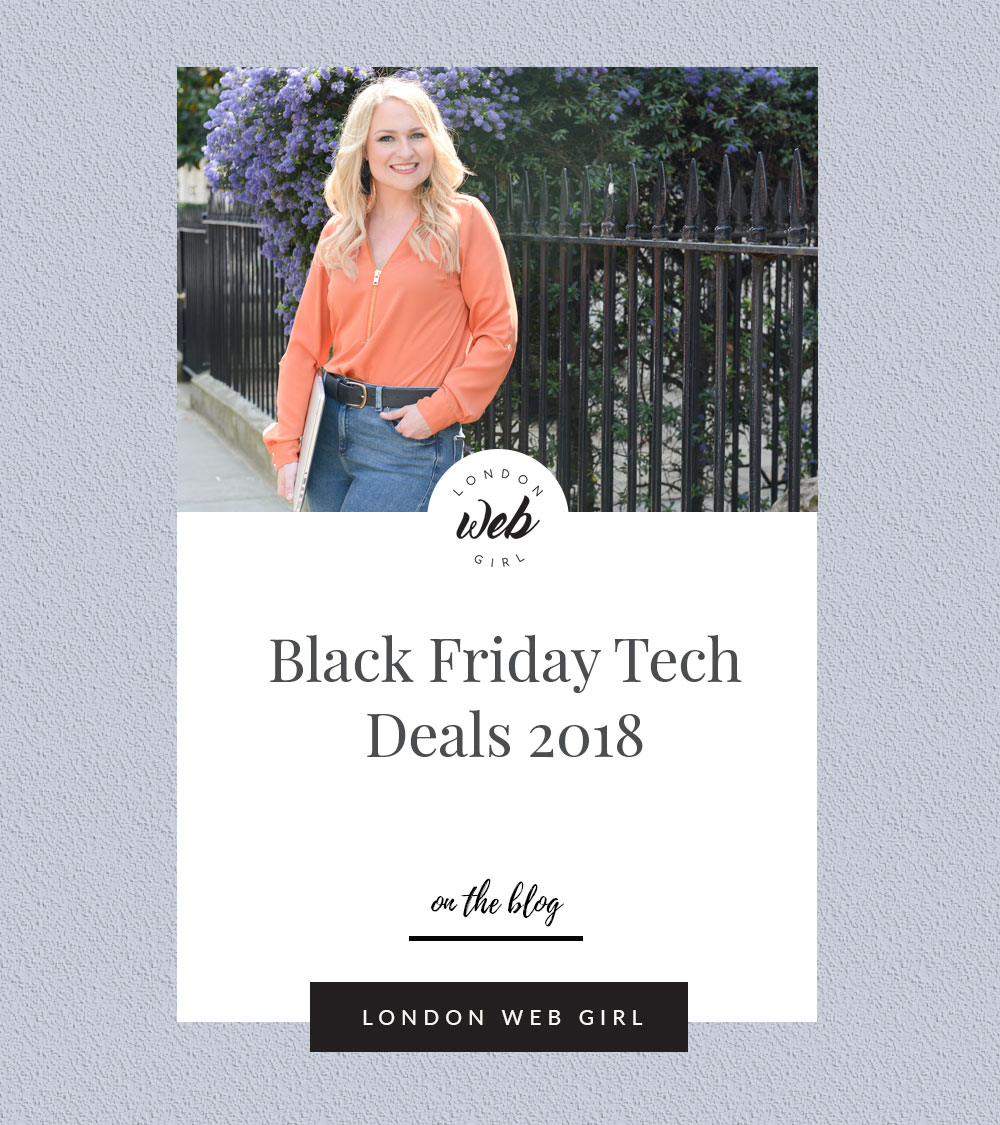 I know that Black Friday deals can be a bit overwhelming, with this in mind I have put together the best Tech Black Friday deals to help you grow your business.
So without further ado, first up we have:
1. Styled Stock Society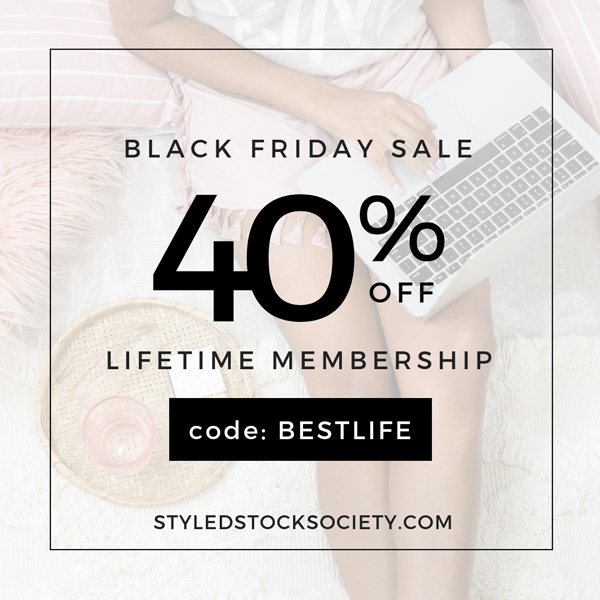 Styled Stock Society is offering an amazing Black Friday deal with 40% off lifetime membership. You get instant access to over 1,800 images, social media templates, and other resources to help you market your business online PLUS access to all of the new images that are added to the library every single month. That's right – you get unlimited downloads for life with just a single payment. That's a no-brainer! Use the code BESTLIFE to get 40% off your lifetime membership today.
2. kikki-K
If you are anything like me, you will also love the stationery shop, kikki-K. Whenever I have a spare half an hour in town you will find me in one of these stores. Check them out online for a 30% discount
3. Audible subscription was £7.99, now £3.99 a month for four months
I love listening to Audible. It makes my life so much easier and I learn more from listening rather than reading. If you have ever considered using Audible, now is the time. View the deal here

4. Canon EOS M50 Mirrorless Camera Vlogger Kit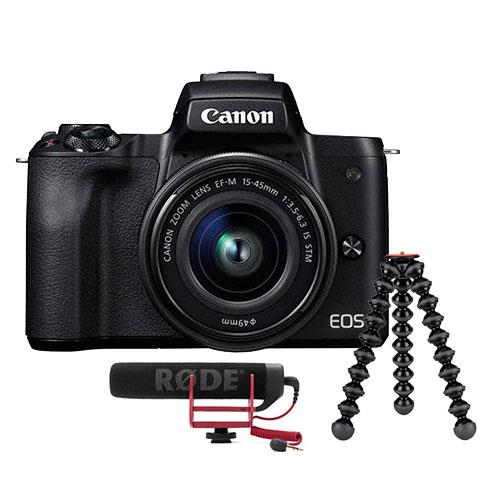 I get asked a lot which is the best camera for Vlogging.  This set is completed by a Joby GorillaPod and Rode VideoMic GO Microphone, making the kits inclusion in Canon's 'cashback' promotion the best value for any vlogger. View the Black Friday deal here
5. Maxtor 2TB USB 3.0 portable hard drive.
Do you back up your Mac? I hope so! But if you don't make sure you get your hands on this Maxtor Hard drive 2TB! I have 2 and have been using mine for years! Never underestimate the importance of backup. Check out Black Friday the deal here
6. Creative Cloud
Save on the entire collection of Creative Cloud apps and services including Photoshop CC, Illustrator CC, Adobe XD and more. For just £30.34 incl. VAT, you get everything you need to get inspired and start creating right now. I'm going to cancel my account and sign up to this offer! Check out the Black Friday deal here
7. SONY PlayStation VR Starter Pack, PS4 Move Controllers & Astro Bot Rescue Mission Bundle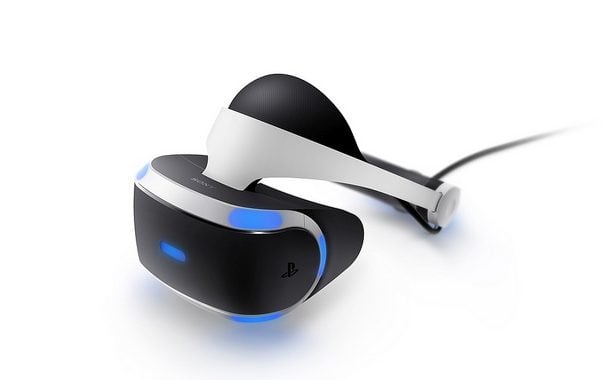 The headset gives you a 360° vision of your virtual surroundings, with high-quality sound built in.  The kid in me, so wants to purchase the this VR starter pack and with just under 50% off it really is tempting.  Was £354.97, now £209.99
I hope you found this selection helpful to your business.